When it comes to hiring a general contractor versus do it yourself, homeowners don't know where to turn. It's perfectly natural. A homeowner can learn how to do plumbing or tile. But learning how to hire a general contractor is a different story.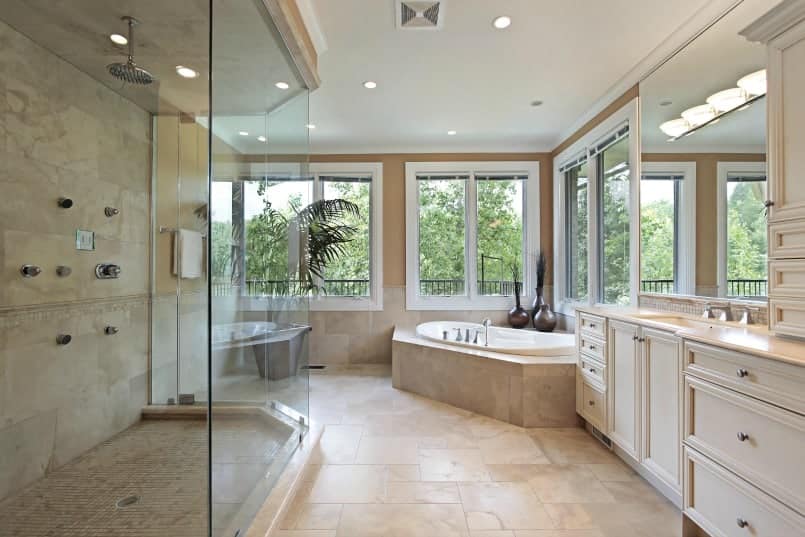 I've guided many homeowners through the process. Learning the secrets to hiring a general contractor and still saving money is a different DIY skill.
What is the cost of hiring a General Contractor?
This is the first question I'm usually asked by homeowners when the subject of a larger remodeling project comes up. What is hiring a general contractor going to cost?
The mark-up that a contractor will show in the bid is usually between 15% and 20%. Sometimes a contractor will divide the markup into smaller sections such as Insurance, Overhead and then Profit or Fee.
Does this mean you could save 20% if you act as your own General Contractor? Probably not. Contractors buy materials at wholesale rates. And subcontractors will usually give a general contractor a better price than they will give a homeowner.
I advise clients to be upfront about the budget when speaking to contractors. It can save you a lot of time and actually help you to get what you want.
If the budget is too low, invite the contractors to offer their own suggestions. This process is called value engineering. Some contractors are very good at it.
If you are bidding with multiple contractors then you have nothing to lose by speaking openly about your budget. Contractors have to compete on price. They want the job. They're not going to inflate their numbers and risk losing the job.
And you can lower the quoted prices more by some strategic planning and negotiating.
Save by buying materials
A great way to save money with a general contractor is to offer to buy some of the high-priced finish items yourself. For contractors, buying some products are more trouble than they are worth. It can take a lot of time to put together some of the orders for materials and the markup doesn't always even cover the cost.
Many contractors will be happy to give up responsibility for buying tiles, plumbing fixtures, plumbing fittings, bathroom accessories, cabinet hardware and the like.
And don't be afraid to ask for the suppliers for the contractors discount when you buy tiles, light fixtures and plumbing fixtures. You might not get the full discount but every supplier will provide a discount for a substantial order.
Another way you can save on buying materials is to look for bargains online. Contractors often prefer to shop with local suppliers that they know and trust. That makes sense for them.
But for you it might make more sense to shop online. Build.com is one great resource for homeowners and professionals alike. There are many others.
Insider Tip: When you talk with your contractor about buying materials directly, ask the contractor to include the cost of bringing the materials into the house. You don't want a call from Acme Trucking saying they've dropped off your plumbing fixtures on the sidewalk!
save by value engineering
It often happens that a homeowner's wish list exceeds the project budget. When that happens a good general contractor can be very helpful.
Contractors are good at value engineering jobs. They know materials costs and labor rates. They can tell you which changes and substitutions will save you the most money with the least impact on the final look of the job.
Save by hiring some subcontractors yourself
Did you know that there are some trades that most general contractors will happily not perform? Painting and floor finishing are two of those.
Take on the job of painting the job yourself or hire a painter. And hire a flooring contractor to apply the floor finish for you.
This saves money for the general contractor because his/her job is finished quicker. Painting and floor finishing extend the duration of a job by at least a week or two. If a home improvement project takes two weeks less, that's good news for the contractor. The crew can move on to the next project that much sooner.
And it gets even better. Those two trades are used to working directly for homeowners. They will often give a homeowner the exact same price they give a general contractor. Also, you don't lose anything. Those two trades don't need much coordination from the general contractor.
When you are hiring a contractor, ask if they will provide you with the names of some of the subcontractors they like for those trades.
When To hire a general contractor
The average kitchen renovation will involve demolition, framing, plumbing, heating, ventilation, electrical, insulation, sheetrock, cabinets, stone, tile, tapers and painters. And this work will likely take five to seven weeks because a lot of the work has to happen sequentially.
A master bathroom will likely require just as many trades albeit on a smaller scale.
If the work is going to take that much time with a crew of tradespeople that do this for a living, it's going to take a whole lot longer for the homeowner to do. And even when a homeowner hires all of the subcontractors directly, it's a lot of work to manage the job. That's a lot of coordination for the average DIYer to manage effectively.
As a very general guide, I recommend client hire a general contractor when:
The work is going to take more than a couple of weeks to complete
It requires more than two subcontractors
You will need permits and building inspectors
benefits of hiring a general contractor
I've spoken with a lot of homeowners who only very reluctantly went through the process of hiring a general contractor to do a home renovation for them. Surprise! They learned that hiring and working successfully with a contractor is its own DIY project. It's just a different kind of DIY.
Time & Budget under control
A general contractor will commit to complete the project on time and on budget. If this is a kitchen project for instance, the contractor will know the lead time for cabinets, for stone counters, for plumbing hardware and a thousand other details.
There might be changes along the way. But you have a starting price and duration to measure the changes against.
Coordinating the work Simplified
You deal with just one company. You don't have to chase down the plumber or the duct guys or the stone installer. You can leave all of that to the contractor. Also, your contractor knows the building codes and makes sure the work passes all the required inspections.
The general contractor will have ongoing relationships with sub-contractors that can be trusted to perform to the right standard. The subcontractors are more likely to be fully insured.
Payments Simplified
You will know what the payment schedule is going to be. The payment schedule should always be included when you sign a contract.
At the end of the project you will issue one final payment instead of a series of individual final payments. This can be really important. The general contractor can get his subcontractors back if something needs to be adjusted. You may have trouble persuading someone who's been paid in full to come back.
Also you can have the GC provide the lien waivers or lien releases from all of the subcontractors and suppliers. That's just one more task you don't have to deal with.
Service & Warranty work simplified
When there are service or warranty issues it can be difficult to figure out which trade is responsible. When you have a general contractor, you only need to call the General Contractor. You don't have to figure who is responsible. It's not your job to figure out if this is a plumbing problem or an electrical problem.
There are times when it pays to be a great DIY person. And then there are the times when it's best to leave the work to others who do it for a living!
You may also enjoy:
Design and Budget a bath remodel like the pros
5 Tips to protect yourself against a bad contractor
Insider Secrets – Avoid Change Orders